Clinical evidence alone will not change population outcomes unless it is effectively translated into practical, adaptable and actionable formats for providers to incorporate into their clinical practice. This is knowledge translation in a nutshell.
For the past 15 years, we've produced over 75 clinical tools, resources and services to close the evidence to clinical practice gap. Throughout our work, we've adapted, revised and refined our knowledge translation process to ensure that it continues to meet the needs of providers.
As we look to the next 15 years of knowledge translation, format matters. We need to ensure that digital formats — electronic medical record (EMR)-integrated or web-accessible — are considered and included, where appropriate, when developing our clinical tools and resources.



A digital approach has the power to enhance health services' capacity in four important ways:



1. Improving the patient's experience
Standardizing patient care across the continuum ensures that fewer patient's "fall through the cracks". Digital/EMR-integrated tools have the power to dynamically respond and tailor recommendations and guidance based on a patient's clinical presentation, symptoms and/or treatment history. This enables providers to more quickly assess and determine the appropriate management of their patients and encourages more individualized and patient-centered care. It can speed the time to diagnosis, and subsequent treatment, ensuring that patients are receiving the care they need, when they need it. Linking patient and self-management resources empower patients to take more control over their own health.



2. Delivering standardized and integrated healthcare
Digital clinical tools/EMR integrated clinical tools assist providers in applying appropriate evidence to their decision-making process, reinforce best practices and emphasize a consistent approach to patient documentation. The purpose of complete and accurate patient documentation is to foster quality and continuity of care. Digital/EMR-integrated tools have the potential to create a more effective means of communication between providers and allied health professionals across the continuum of care related to a patient's health status, treatment, planning, and/or the delivery of care. This eases the burden of knowledge sharing and patient management in care transitions and supports all providers as the system shifts towards more integrated care models.



3. Enhancing the providers' practice and well-being
A provider's time is highly constrained and in-demand. Digital/EMR-integrated tools have the power to reduce the provider's cognitive load by synthesizing the evidence and structuring the patient's visit. Digital/EMR-integrated clinical tools are built to ensure efficient patient care by leveraging structured data points (and prepopulating them) and responding dynamically and responsively to only show the information, recommendations, treatments, etc. that are relevant to the patient.



4. Satisfying system priorities
Digital/EMR-integrated tools provide enhanced evaluation opportunities. They allow for the ability to better monitor and track performance metrics -- e.g. intention to use (downloads/tool installations) vs. real-time use (tool performance in situ, tracked activity). We can use EMR data reporting/dashboard to better understand an individual provider's performance at the direct point-of-care and compare against other providers (individually, organizationally, regionally, etc.). These tools can include more detailed quantitative KPIs related to: the delivery of patient care and patient health outcomes, provider's behaviour change, system cost savings, etc. They provide an enhanced ability to measure tool usage, long-term efficacy and drop-off over time.



Real-time, point-of-care digital/EMR-integrated tools and resources — it's where successful knowledge translation lies in the future.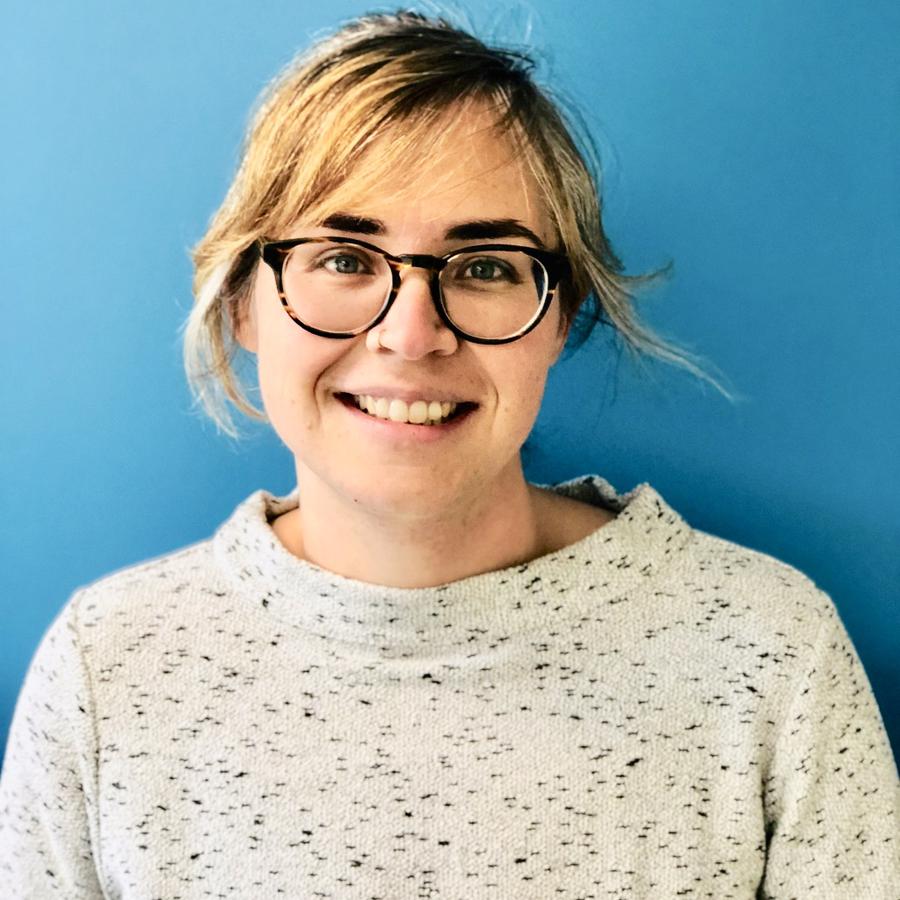 Written by
PIPPY SCOTT-MEUSER
Project Coordinator