Part of the diverse team at the CEP, which you may know from our conferences, publications, or from working with us, includes our information services team. We are medical librarians by training, and we help to build the evidence backbone present in almost every project the CEP takes on, including our clinical tools and academic detailing service.
Our team practices what is professionally called "embedded librarianship;" this means that our librarians are directly integrated into our project teams rather than what you might think of as a library.
Our librarians serve a proactive and integrated role in the CEP's work that has some distinct benefits:
We are involved throughout the project process. Our information team is involved in projects from end to end. We actively participate in the CEP's work, including content development and evaluation, to ensure our evidence base grows and adapts with projects throughout their lifecycles. We also support project teams by teaching them how to search and evaluate evidence so they can take those techniques forward in their work (really – quiz them on their evidence synthesis skills!)
We are learning from you. The best part of my job is working with clinicians and patients to understand where evidence can complement practice. Being involved in projects allows us to take a balanced approach to evidence-based medicine.We love being told your perspective on our work as it gives us the opportunity to learn from provider experiences, to talk about gaps in the evidence, and to better integrate multiple points of view into our products.
We are keeping an eye on what's current. We know the evidence is always changing, so we use all the tools at our disposal to ensure we provide clients with the highest quality and most current information – journal alerts are our friend, but we have a few other tricks up our sleeves too.
We are sharing with our community. The CEP's librarians are connected to information professionals throughout Canada and internationally. Our profession encourages education and networking opportunities through communities of practice and continuing education – much like professional associations in healthcare. Chances are if you know a librarian, you know a whole network of librarians who love to help each other solve problems too. We are like a very un-secret secret society.
We are constantly learning and evolving our library and information services to address new concerns in healthcare research and practice. Connect with us on Twitter or through our mailing list to be a part of our ongoing conversation.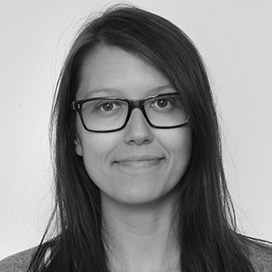 Written by
HANNAH LOSHAK
Manager, Information Services
As an information manager, Hannah oversees library services and research support across the CEP's services to ensure evidence is consistently appraised and applied. Her role at the CEP includes management of evidence synthesis and information-centred projects, as well as stakeholder engagement and qualitative research.