Canadians are reporting increased moderate to severe anxiety and feelings of depression since the start of the pandemic. With more people seeking help for mental health needs, clinicians need easy access to point-of-care tools that reflect the most up-to-date and relevant evidence.
Benefits of E2P for anxiety disorders and depression in adults: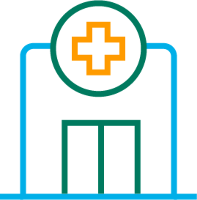 Acute Care
Supports hospitals to launch PHQ-9 and GAD-7 digital assessment tools to help clinicians access and complete timely patient information, improve care coordination, and promote their patients' quality of life.
Enhances hospital information given to patients and primary care clinicians with improved discharge summaries that help patients transition out of hospital.
Embeds quality standards into hospital health information systems (HIS) to support how clinicians work with the patient population at individual hospitals.
Offers hospital sites project management support, leadership through clinical informatics and funding to support this work.
Implements anxiety disorders and depression tools across seven hospitals, with more coming soon.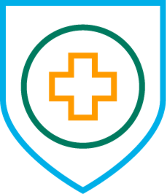 Primary Care
Assists with identification and comprehensive assessment at the point of care.
Enables a stepped approach with identification of first-line therapies and streamlined navigation of available services and supports, tailored to individual patient needs.
Embeds best practice quality standards into electronic medical records (EMRs) in modular format, allowing tailoring and alignment with clinical workflows.
Offers Mainpro+ 1-on-1 change management and academic detailing services to ensure seamless integration into day-to-day patient care.
Available currently for all OSCAR Pro and Accuro QHR users.
If you are interested in accessing E2P tools and supports for primary or acute care, please sign up. We will be in touch shortly.
Development Process
Tools and supports for anxiety disorders and depression in adults were co-developed with primary and acute care clinicians, persons with lived experiences, experts and key system stakeholders.
Topic Expert Group
A warm thank you to the Topic Expert Group who supported the development of these E2P tools and supports:
Katie Anderson, MD, FRCPC
Sharon Bal, MD CCFP FCFP
Kim Corace, Ph.D., C.Psych
Christina Gilman, Lived Experience Advisor
David Kocerzingski, MD FRCPC
Randi E. McCabe, Ph.D., C.Psych
Upender Mehan, MD, CCFP, FCFP
Dielle Miranda, MA (Clin Psy), MHSc
Paul Preston, MD CCFP CCPE CHE
Cindy Pritchard, RN(EC), BScN, NP-PHC
Rachel Shour, BSc. MD. CCFP
Olivia Soulliere, Lived Experience Advisor
With support from:
Ilan Shahin MD-CM, MBA, CCFP